Track & Trace
GETTracking is a customer app that provide real time tracking to your customers.
Search and save the shipment numbers into GETTracking and view the latest shipment status.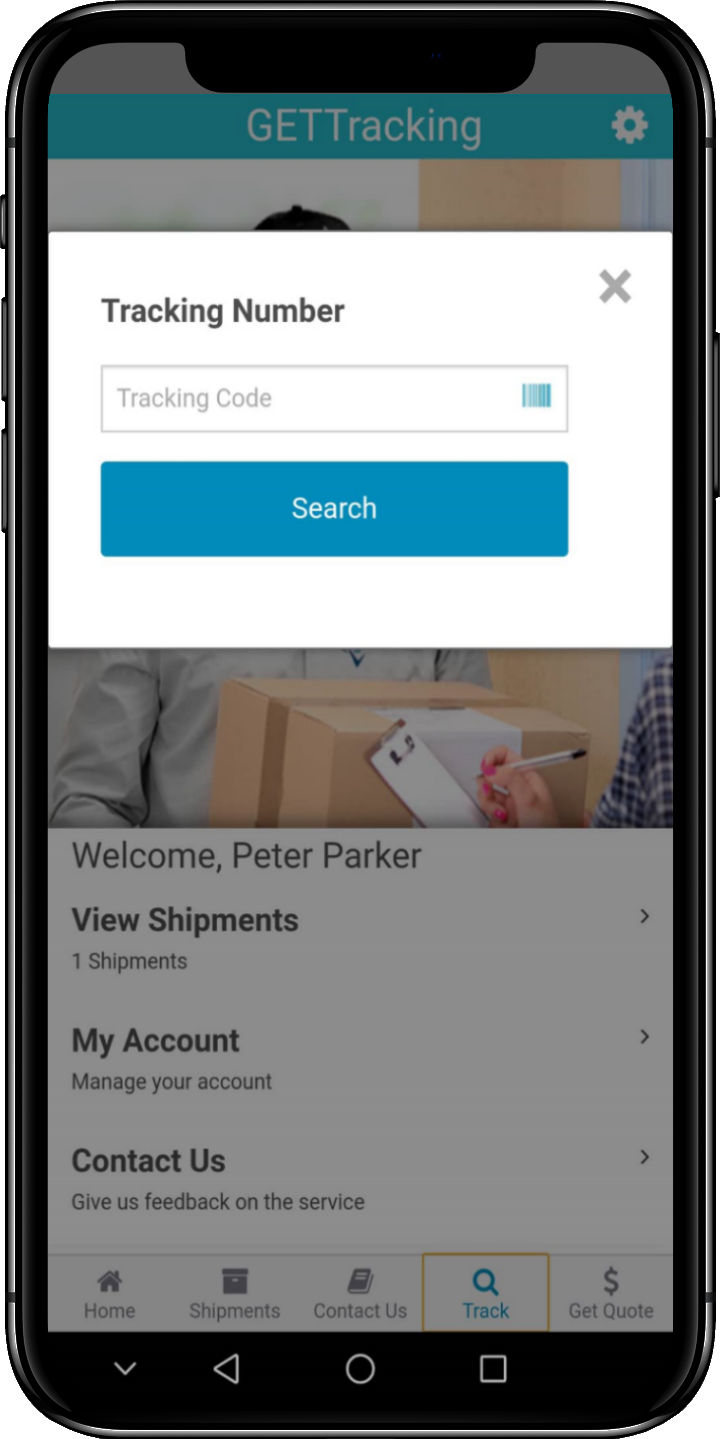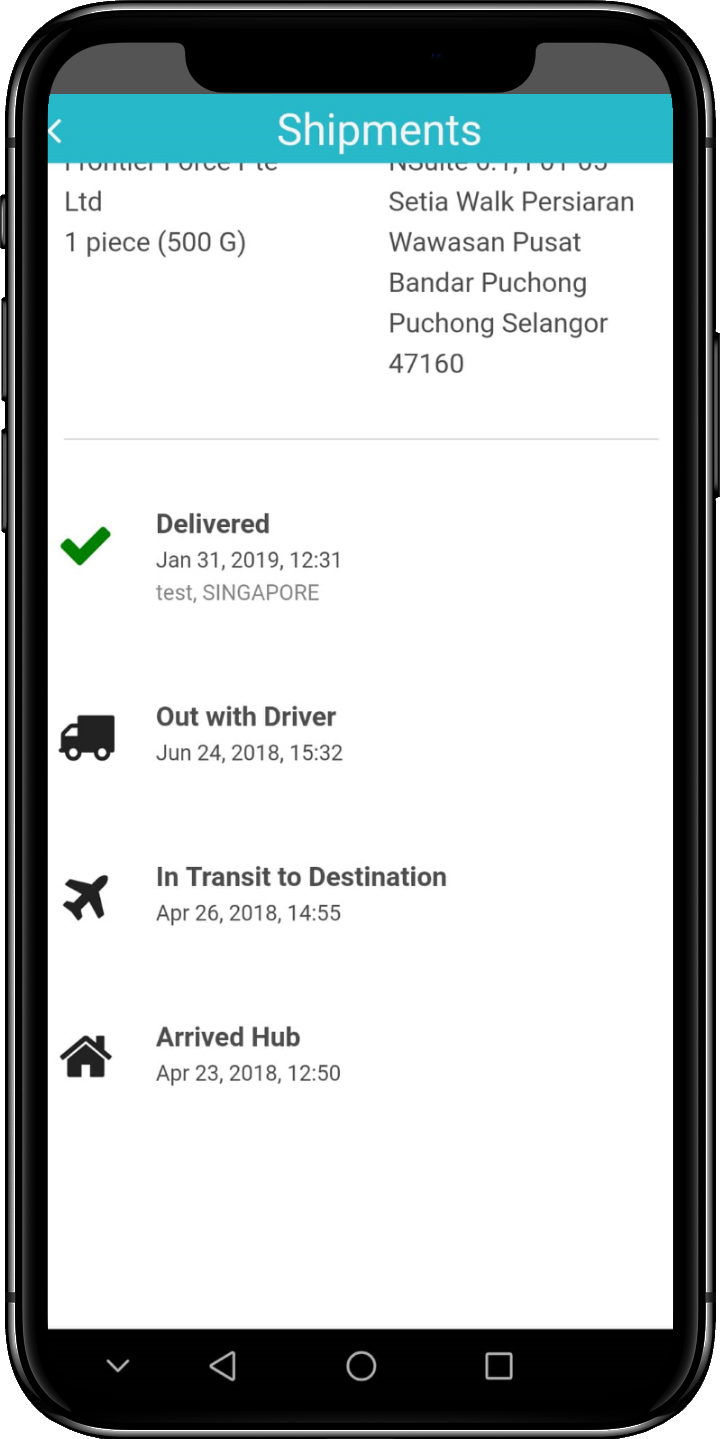 View Shipment Details
View and manage your shipment details with GETTracking.
Quick view of the latest status of all your shipments in a single list.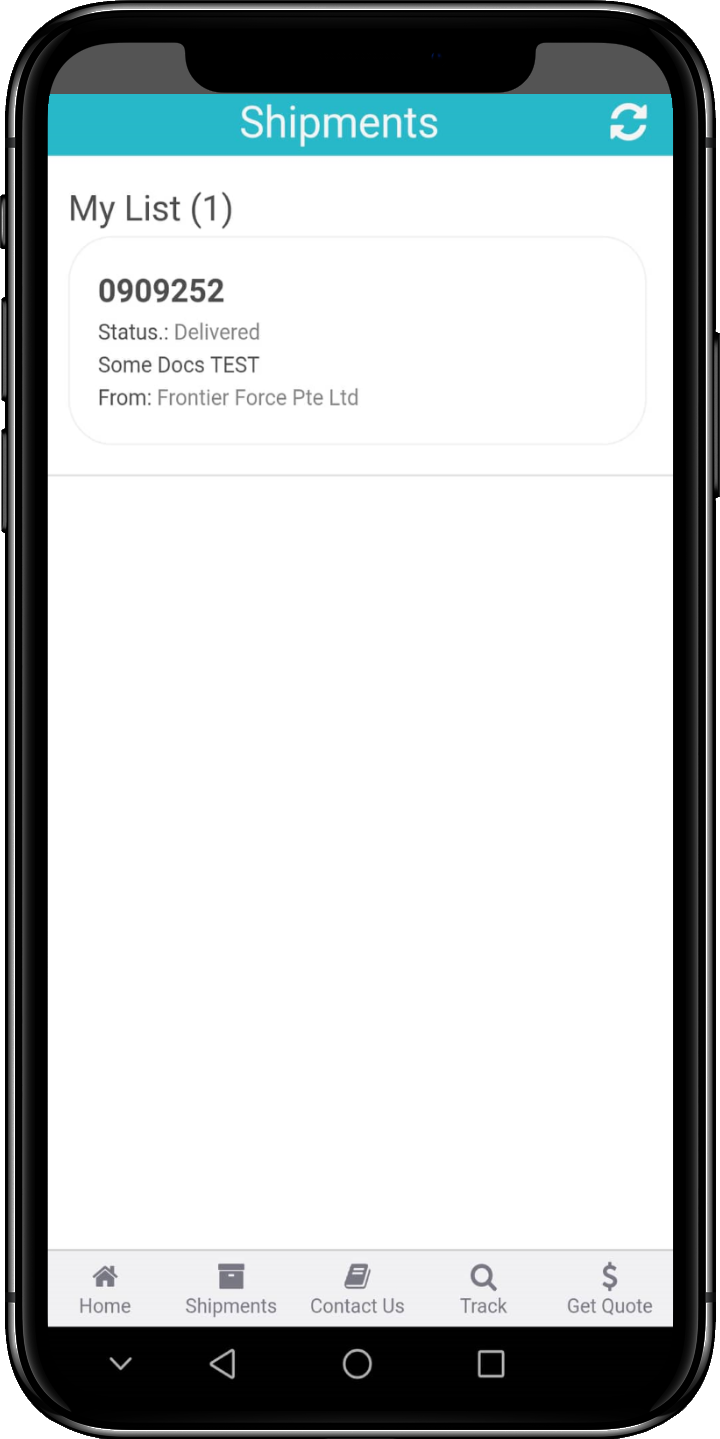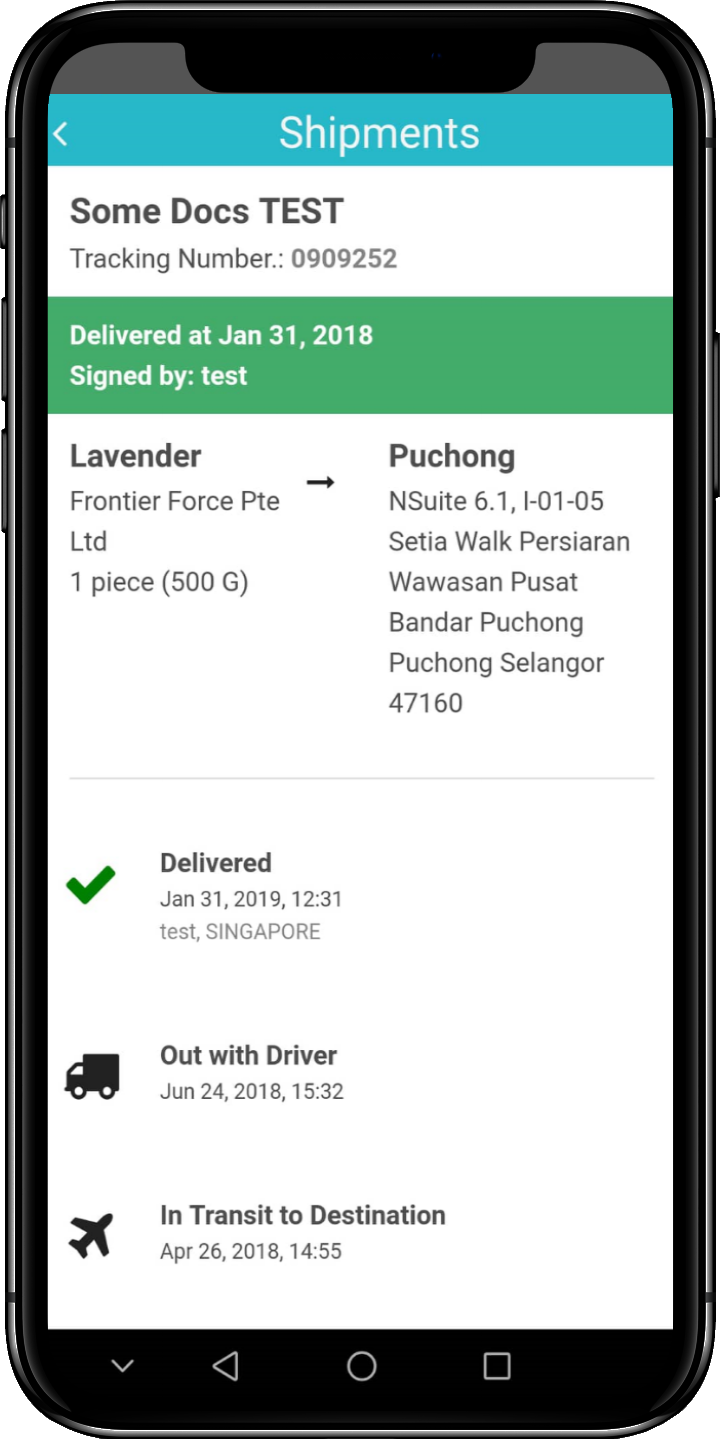 Get Quote
Get an instant online quote wherever you are and anytime with GETTracking.
Enter sender's country / postcode and receiver's country / postcode to find out how much it will cost to deliver your parcel.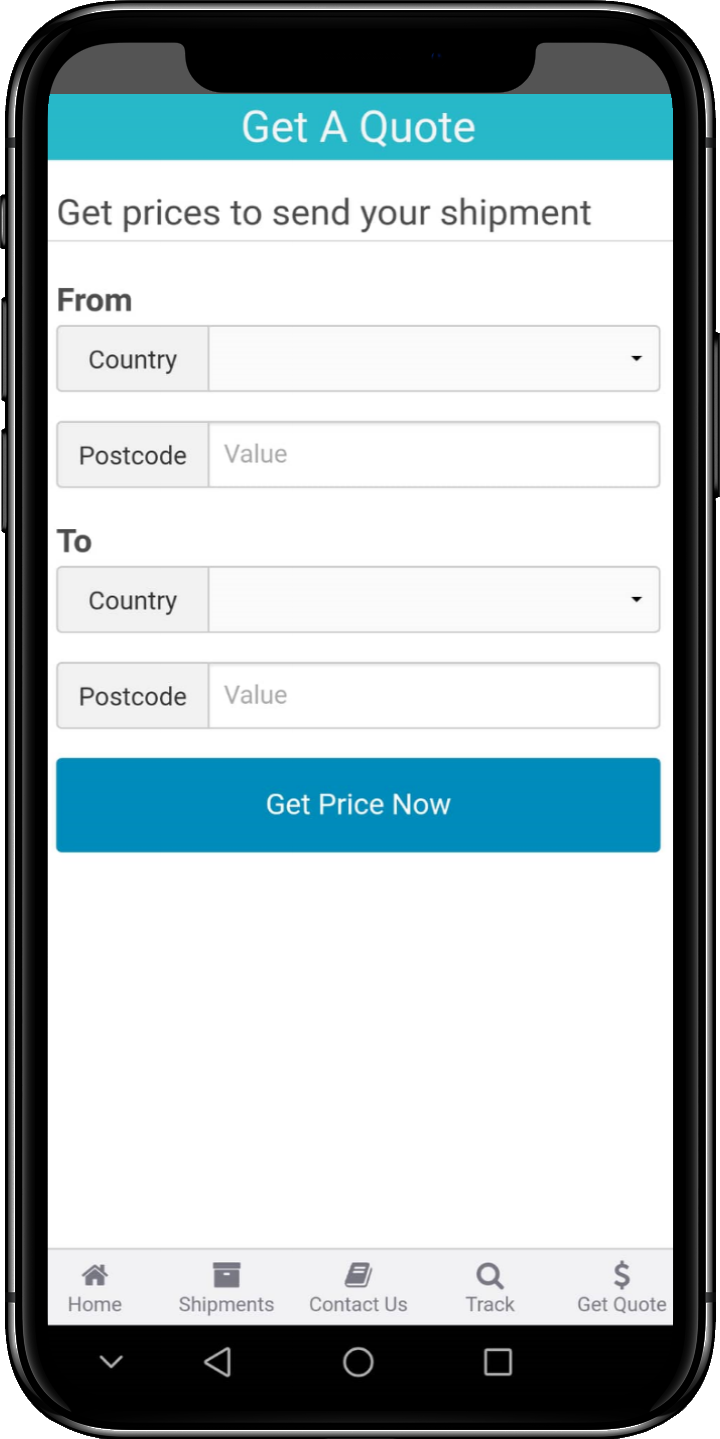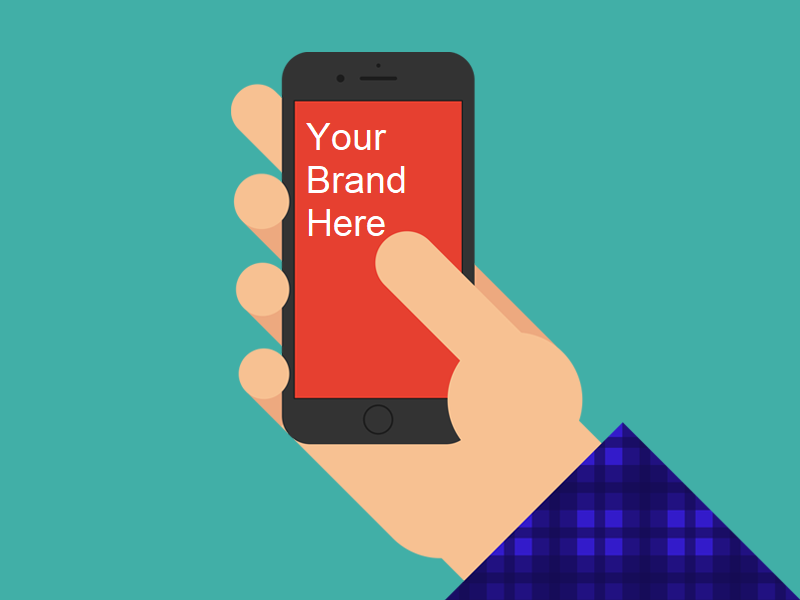 White Label Branding & Customisation Features
Make our solution your solution. Put your company brand on it. You can name the app and we will put your logo and icon on the app and publish it onto the app stores as your app.
We offer customisation services for front-end such as theme and layout customisation, and back-end such as new features.
Customisation and features such as:
Locate Our Branches/ Offices
Locate Drop-off points
Latest Offers and News
Shipment Details editing
Feedback and ratings
Redelivery / Self Collection arrangement options